Texas Ties: High school coaches react to the Matt Wells hire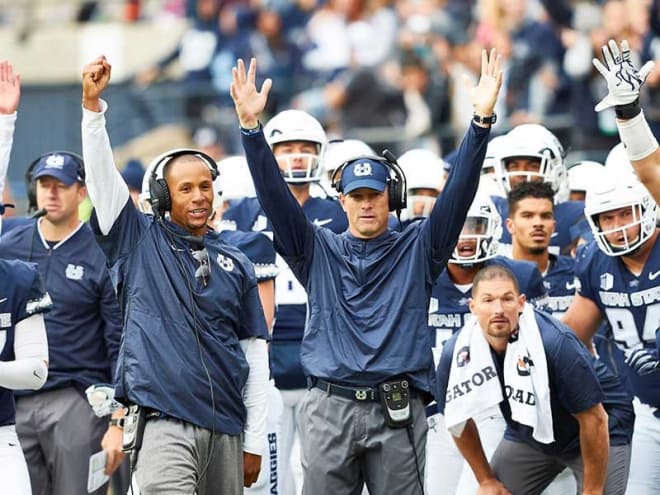 ALL IS WELLS: Looking at Matt Wells' recruiting track record | What Hocutt said Thursday | Five questions about the hire | Pros and cons of Wells | Twitter reacts
Texas Tech announced the hiring of Matt Wells on Thursday. The former Utah State head man is the winningest coach in the Aggies' program history but has no obvious ties to the state of Texas.
Fans have naturally wondered about Wells' ability to recruit the state of Texas, and Texas Tech athletics director Kirby Hocutt was asked the same thing late Thursday night. He said that Wells is putting together a staff with "tremendous Texas ties."
We reached out to several Texas high school football coaches and asked them about Wells, his staff and their relationship with the Utah State program from a recruiting standpoint.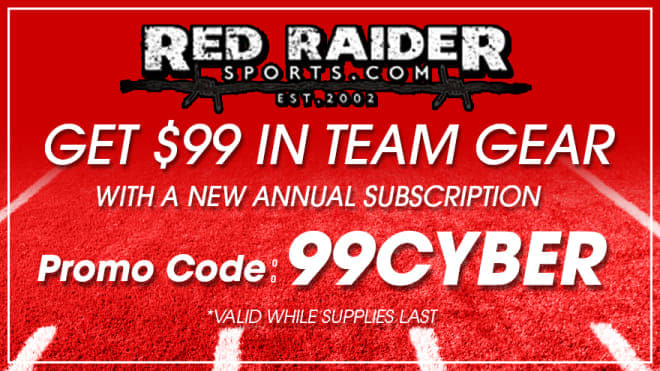 "His brother (Luke) recruits us, really good guy. I have communicated with a couple of their other coaches at Utah State and they all appear to be good guys."
— DFW area coach
"I like Coach Wells, I actually know his brother (Luke) better. He has always responded and gave honest feedback on recruits. He has always been straight up with me.""
— DFW area coach
"Luke Wells recruits Dallas and Farmer, their OL coach, has recruited Texas as well. The best thing Wells can do is keep Emmett Jones to help recruit DFW.""
— DFW area coach
"Yes sir, I'm familiar with the Utah State coaching staff. The guys there do a great job and they have recruited Texas pretty hard."
— Houston area coach
"Coach Wells is a good dude with Texas ties. He has taken a couple of our kids to Utah State. Two or three of his coach have direct ties to Texas or have recruited the state before."
— DFW area coach
"Yes, I have worked with the Utah State coaches. They do a good job of recruiting and you cannot sell them average kids."
— DFW area coach
"I have met him several times. Coach Wells seems like a really good dude."
— Former college and Texas HS coach
"I have none personally, Heupel came through when he was there previously. I did receive a message from another college coach last night telling me to advise my kids to hang tight with Texas Tech because he was a great guy!"
— Houston area coach
"I have never met Coach Wells or had any dealings with him in recruiting. I am excited to see his OC will be David Yost, because he has had a lot of success in the Big 12 when he was at Missouri and he worked at Washington State for Coach Leach as well."
— West TX area coach
"Yes sir, I have not worked with Coach Wells directly, but we have had Coach Yost (their OC) come out last spring to recruit our QB. The first guy I have ever seen come out in a hoodie and shorts, haha. Great coach though, very energetic and enthusiastic. He seems like a great guy, someone I would love to play for."
— Houston area coach
"I have no experience with them personally, but I do like that when he was at Utah State he came into Texas and recruited some kids. Their team was one of the most fun teams to watch in college fooball this year."
— Houston area coach
"He has always been great, his brother (Luke) is awesome. He has done a tremendous job of recruiting Texas, particularly the DFW area. He is very well respected in DFW by coaches. They create a very great family atmosphere and he should do very well at Texas Tech."
— East TX area coach
"I really haven't had any experience with Coach Wells. Their OC (Yost) came by to see our QB last spring and seemed like a good guy."
— Houston area coach
"Wells is damn good. He did not have many resources at Utah State and he found ways to win and get players there. A bunch of coaches that I know on that level respect him and said it's a good fit for everyone involved. Coach and other Athletic Directors know that Kirby made a damn good hire!"
— Houston area coach
"Absolutely, I really think it's a great hire for Tech. I know it doesn't move the needle much for everyone, but neither did Matt Campbell at Iowa State. I kind of see it as the same hire. I know this, if you can recruit to Utah State, then you should be able to recruit to Lubbock. "
— San Antonio area coach
"I have been a fan of Matt Wells for a long time. He is very well respected among Texas HS coaches. He is a great fit for Texas Tech and I couldn't be happier for him!"
— DFW area coach
"I know that he was part of the staff that turned around Utah State before taking over as the head coach. I know that is not an easy task and you have to give him some credit for that. He clearly has a system or formula for how he wants to accomplish his goals."
— DFW area coach
"Yes, they have been recruiting one of my kids this year. They seem like real cool and down to earth people!"
— DFW area coach
"His brother (Luke) was a great recruiter here in Texas, very well respected. I have worked at several schools here in the area and he was always around. Coaches around the metroplex really like him."
— DFW area coach
"I love them! Matt Wells is a great coach and is very passionate. His brother Luke has recruited the city of Arlington for 18 years and can walk into any high school staff and call every coach by their first name."
— DFW area coach
"Coach Wells and his staff do a great job. They are great men and have always been welcoming to high school coaches. My experiences with them have always been positive."
— DFW area coach
"I don't know Coach Wells very well, but I do know from his time at UNM that everyone spoke very highly of him. As for his staff, Keith Patterson was actually my first HS coach back in Oklahoma. I love him, great man and outstanding football coach!"
— Houston area coach
"I had a player who played for Matt Wells at Utah State, and he had nothing but good things to say about him and his staff. I do not know him personally, but I know he is a good coach and I wish him all the best. Hopefully he can build a relationship with Texas HS coaches as he starts his tenure at Texas Tech."
— DFW area coach