The Juice: Ten bold predictions
For the fourth year in a row, I present my bold predictions for the upcoming football season.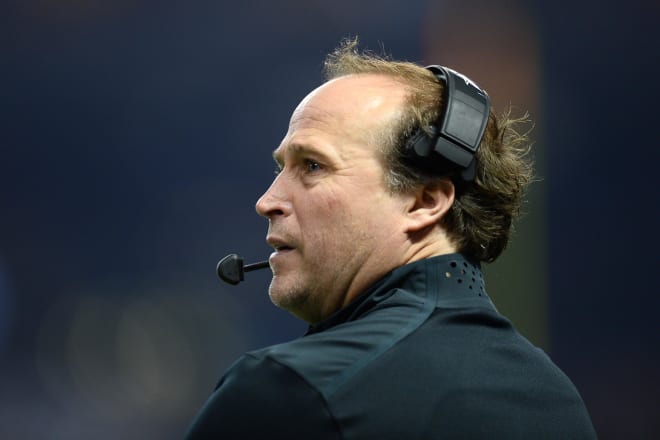 1. Sell Baylor, buy West Virginia
1. Baylor will fall short of expectations this season. The departure of Art Briles, drama surrounding the program over the last six months and player attrition will be too much for Jim Grobe to overcome, and the Bears will finish in the bottom half of the Big 12 standings.
Meanwhile, on the other end of the spectrum, West Virginia will finish as the league's surprise team this fall. Led by a resurgent offense, the Mountaineers will finish 9-3 and silence any speculation about Dana Holgorsen's job status.

2. September to forget for the Big 12
September will be a forgettable for the Big 12, as league teams will stumble in the month's biggest high-profile non-conference matchups. Kansas State will lose to Stanford, Oklahoma will lose at home to Ohio State and Texas will fall to Notre Dame.
3. Texas will actually have a pulse at QB
Surprisingly, Texas will get a competent, albeit average, performance out of the quarterback position in 2016. Indeed, for the first time since 2012, UT will average more than 215 yards passing per game. The Longhorns will more-or-less meet expectations and finish 7-5, ensuring a few weeks of will-they-or-won't-they speculation surrounding Charlie Strong's job status.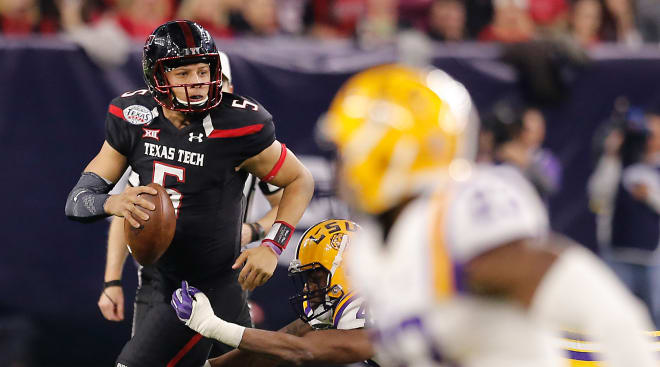 4. Mahomes wins Big 12 Offensive Player of the Year
Pat Mahomes and Baker Mayfield will end the season as they began it – almost universally considered the top two quarterbacks in the Big 12. Mayfield, after helming Oklahoma to another Big 12 title, will earn first-team All-Big 12 honors, while Mahomes will take home the Big 12's Offensive Player of the Year hardware.
5. Stockton further emerges as all-purpose weapon
Justin Stockton won't be asked to shoulder the same kind of workload for the Red Raiders as DeAndre Washington did in 2014 and 2015, but he will finish the season as the team's leading rusher, score 14 touchdowns and account for more than 1,300 yards from scrimmage.
6. Johnson and Fehoko flirt with All-Big 12 honors
Jah'Shawn Johnson and Breiden Fehoko will easily be the two biggest standouts on Texas Tech's defense this fall. In fact, the pair will flirt with All-Big 12 honors at the end of the season. Johnson will lead the team in interceptions, while Fehoko will post double-digit TFLs. Houston transfer Luke Stice will lead the team in tackles.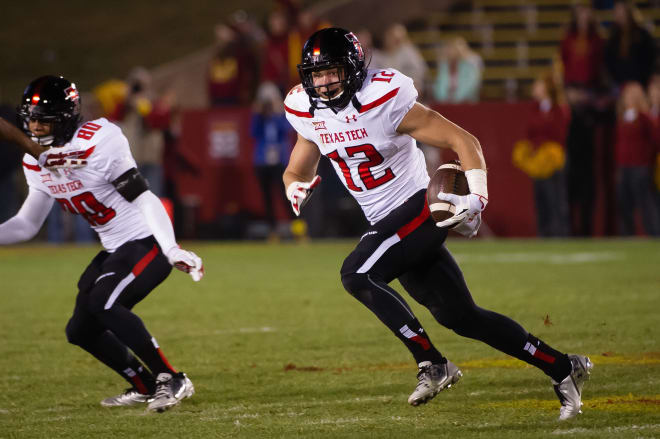 7. Sadler leads Texas Tech in catches
Ian Sadler will emerge as Mahomes' favorite target and lead the team in catches. In all, while no one will put up stats like Jakeem Grant, the Red Raiders' receiving numbers will be significantly more balanced than they were in 2015.
8. Youth movement
Ten true freshmen will see the field this fall for the Red Raiders, compared to just five last season.
9. Same stuff, different season for Red Raider defense
Those hoping for a significant jump forward from Texas Tech's defense this season will be disappointed, as the Red Raiders will still finish toward the bottom of the Big 12 in scoring defense. The team will show marginal improvement in scoring and run defense and, for a second-straight season, increase its forced turnovers numbers, but the unit's overall youth will make for a lot of up-and-down performances.
10. Texas Tech will win eight games
Texas Tech will slightly exceed expectations and finish 8-4 in 2016. The Red Raiders will win a thrilling shootout with Arizona State in September and post November wins over Texas and Baylor. The program's losing streak to Oklahoma State will continue, and a record Jones Stadium crowd won't be enough to will Texas Tech onto victory against Oklahoma.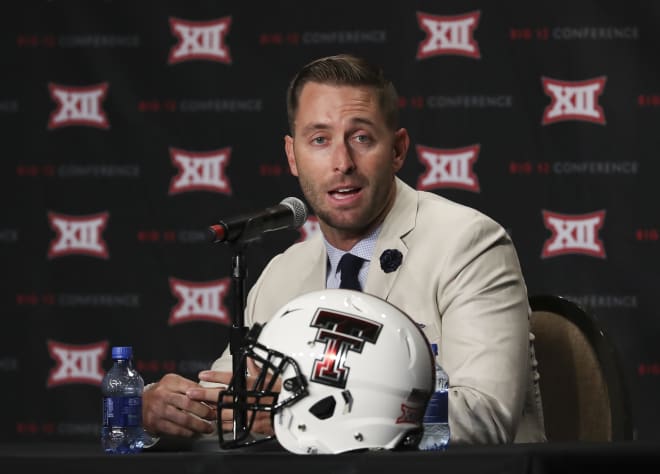 IN MY HEAD
Kliff Kingsbury has a bona fide star at quarterback and yet I still fully expect him to be asked more about quarterbacks not on his roster – Johnny Manziel, Baker Mayfield, Davis Webb, take your pick – than Pat Mahomes during his time at Big 12 Media Days.
In case you missed it, Jace Amaro joined us in studio for a full hour last week. You can catch the entire hour by clicking here, but his comments in this segment about Baker Mayfield's departure are especially interesting.
Since when did it get so difficult to buy jeans? I spent 30 minutes at the mall Sunday trying to find a good pair of jeans and eventually left empty-handed. My biggest mistake was not knowing my current jean specs, as I was completely overwhelmed by all of the choices - original fit, athletic cut, slim cut, slim boot cut, relaxed fit, skinny fit, etc. I tried on three pair and gave up. I think I'll just stick to Amazon the next time I want jeans.
Halo Top ice cream is my new obsession.
OBLIGATORY COLLECTION OF WORD COUNT-PADDING LINKS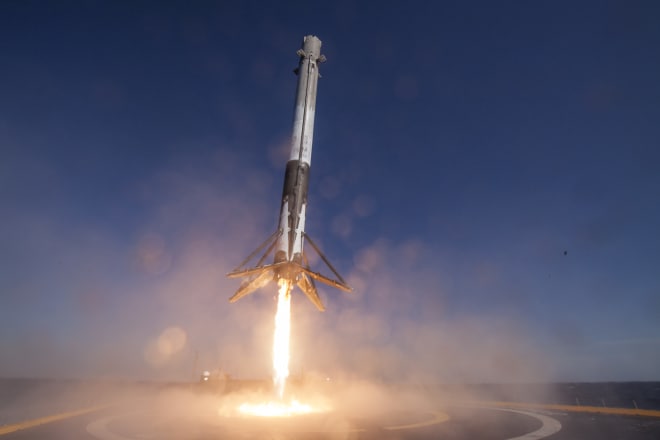 WHAT I'M LISTENING TO NOW