Five recruiting busts that helped doom the Kliff Kingsbury era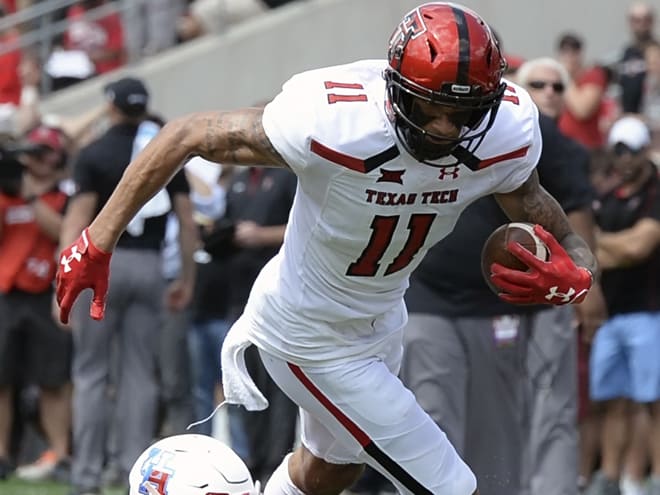 Kliff Kingsbury was relieved of his duties as Texas Tech's head coach on Sunday, ending a six-year tenure that saw some highs but ended with too many lows to justify his return in 2019. In the aftermath of his dismissal, we look at five Red Raider signees who could have helped turn things around, but did not live up to their ranking.
As a recruit: The lone four-star in Kingsbury's first full recruiting class at Texas Tech, Bethel was a significant coup for the Red Raiders. The Miami, Fla. product chose Texas Tech over offers from Florida State, Miami, Tennessee, West Virginia and others.
What he did at Texas Tech: The most memorable part about Bethel's career on the South Plains was his preseason altercation with a women's basketball player that resulted in a four-game suspension during his freshman season. He started 12 games in two seasons with the Red Raiders, finishing with 84 tackles, 17 pass breakups and an interception. He transferred to Eastern Kentucky in 2016, where started nine games as a junior. Bethel was arrested in October 2017 and charged with third-degree controlled substance trafficking.
Level's take: "Bethel was a highly sought after prospect that caused too many problems off the field compared to very little production on it. The incident at the rec center is what he's most known for and that isn't a good thing."
As a recruit: Dauphine committed to Texas Tech sight-unseen in February 2014 and was the program's first pledge in the 2015 class. His stock rose quickly in the spring and summer, and programs such as Baylor, Florida, Michigan, Tennessee and Texas A&M eventually entered his recruitment. Dauphine took a few official visits, but ultimately stuck with the Red Raiders.
What he did at Texas Tech: Dauphine played in just one game as a Red Raider, rushing twice for 25 yards and a touchdown against Stephen F. Austin in 2016. He left the program a month later and transferred to Tulane after the season, where he sat out 2017 due to NCAA transfer rules. Dauphine has played in all 11 games for the Green Wave this season, rushing for 765 yards and eight touchdowns on 112 carries.
Level's take: "The Texas Tech run game hasn't been productive in the second-half of the season and hasn't shown much juice. Dauphine was supposed to offer some size, speed and most importantly juice but it never materialized. He just couldn't grasp the offense and is now at Tulane after sitting out all last season. My biggest issue with Dauphine was him quitting in the middle of the 2016 season. It seemed misguided and selfish to me and, with all the injuries at that position that season, he would've played quite a bit down the stretch."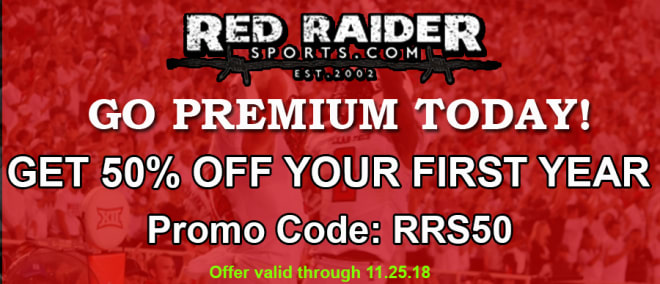 As a recruit: Texas Tech's ties to the Fehoko family - his brothers Sam and V.J. both played for the Red Raiders - paid off in April 2014 as the four-star prospect chose Kingsbury's program over a national list of offers. He was, and still is, the highest-ranked prospect to sign with Texas Tech under Kingsbury.
What he did at Texas Tech: Fehoko started 25 games as a freshman and sophomore, logging 38 tackles, 7.5 TFL, two sacks and an interception. According to Pro Football Focus' grades, Fehoko was the Red Raiders' sixth-best interior defensive lineman in 2015 and fourth-best in 2016. He announced his decision to transfer following the 2016 season and ultimately landed at LSU after also visiting Auburn, Georgia, Louisville and Ole Miss. He has played in eight games for the Tigers in 2018, logging 16 tackles, 3 TFL and 1.5 sacks. Pro Football Focus grades him as LSU's sixth-best interior defensive lineman.
Level's take: "Fehoko said all the right things but he it was clear that for as much as the Red Raiders put into recruiting him that they wouldn't be getting that much out of him once he got to campus. There just wasn't enough productivity to speak of for all the recruiting hype, and teammates resented him a bit because of how much others did for him. Had Fehoko been an answer up front, then the defensive improvement we all saw start in 2017 would have happened a year earlier."
As a recruit: Keys committed to Texas Tech over a group of finalists that included Nebraska and Southern Miss. The three-star prospect also held offers from Arkansas, Auburn, Baylor, Georgia, Ole Miss, Oklahoma State, West Virginia and others.
What he did at Texas Tech: Keys was dismissed from the program after four games into his first season. He logged 14 tackles and a pass deflection as a Red Raider. Keys announced his decision to transfer to West Georgia in 2015.
Level's take: "This one reminds me of Javon Bell back in 2012. Keys was a JUCO defensive back with size and pedigree but some poor choices off the field led to his departure. Like Bell, we hardly knew Keys at all before he was gone."
As a recruit: Willies signed with Iowa out of high school, but left the program in 2014 and ultimately landed at Trinity Valley C.C. in Athens, Texas. He was a highly-regarded prospect coming out of JUCO and earned All-American honors at that level. Willies inked with Texas Tech over offers from Arizona State, Cal, Missouri, Oklahoma, Oklahoma State, TCU and others.
What he did at Texas Tech: Willies played in 15 games with nine starts in his two seasons on the South Plains, catching just 36 passes for 592 yards and five touchdowns. He did not play in the final six games of his senior season. Willies signed with the Cleveland Browns as an undrafted free agent and showed promise as a rookie before sustaining a season-ending collarbone injury in October.
Level's take: "Like many JUCO prospects before him, Willies came in with a ton of hype and it just never materialized. Willies barely factored in during his two years here and missed several games for various off-the-field reasons. He looked the part and showed flashes but his bad body language and angry demeanor are what most will mostly remember about him, not anything he did in games."