RedRaiderSports - The 2017 Board

RedRaiderSports.com's coverage of National Signing Day 2016 is brought to you by Cooper's BBQ.
Not only are there four Cooper's locations across Texas to serve you -- Llano, Fort Worth Stockyards, New Braunfels and Austin -- but you can also order their delicious BBQ online and have it shipped to you in time for next Sunday's big game.
National Signing Day is over and the 2016 recruiting class is now a thing of the past, so let's just take a break on all of this recruiting stuff for a few weeks and revisit Texas Tech's 2017 recruiting efforts later this month...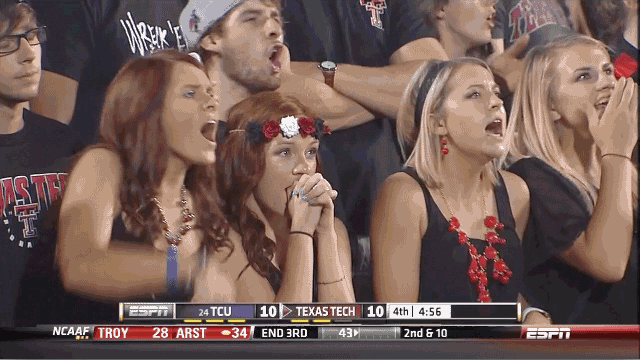 Ok, ok, recruiting never sleeps. In fact, the coaches were most likely in contact with several 2017 prospects as soon as the signing day festivities came to an end.

From everything we are hearing and know about the current numbers game within the Texas Tech program, we are expecting the coaches to take a smaller class in 2017 with a total of 17-18 spots available.
Another thing to keep in mind is that the new assistant coaches will bring their own network of contacts, potential targets they want to pursue, and even different areas they plan to recruit. In other words, the main targets and some of the offers at each position group could look a lot different by this time next month.

The 2017 board will provide an overview of the current commitments, the current offers at each position, and the additional targets at each position.
THE 2017 COMMITS:
The Texas Tech coaches already have a very good start to the 2017 recruiting class with four (4) early commitments, all prospects on the offensive side of the ball.

Each of the commitments are already highly regarded as one of the best prospects in the state of Texas and each commitment has a unique tie to the program.
Anderson is a Texas Tech legacy, Reagor is a Texas Tech legacy, and Castaneda is already Texas Tech 'family' with his older brother Robert already a member of the Red Raiders' offensive line. Martin is another commitment from Cibolo Steele high school in the San Antonio area, a program the coaches have had consistent success at on the recruiting trail since arriving at Texas Tech.
Anything can happen over the course of a calendar year in recruiting, but these connections to the program make the commitments from each of these prospects much stronger than your average commit.

QUARTERBACK:
Xavier Martin plays quarterback for Cibolo Steele and the coaches did take him as a quarterback prospect for the 2017 class, however, Martin is listed as an athlete by Rivals.com and could potentially move to receiver at the next level.
The coaches have offers to seven (7) junior quarterback prospects, including Duncanville (Texas) quarterback Jaylin Nelson. Due to UIL transfer rules, Nelson had to sit out this past season, but did very well backing up an injured Tristen Wallace at DeSoto during the 2014 season.
Cedar Hill (Texas) quarterback Avery Davis is another junior prospect with an offer from the Texas Tech coaches. His stock continues to rise with new offers from Notre Dame and Oregon State this past month.
Not offered, potential targets - Jarret Doege, Bryson Smith, Colby Kizzie, and Robbie Blosser.

RUNNING BACK:
The coaches have offered six (6) running back prospects in the 2017 recruiting class so far - Eno Benjamin, Kennedy Brooks, Anthony Davis, Tevin Bush, Toneil Carter, and Travell Lumpkin.
New running backs coach Jabbar Juluke will certainly put his stamp on the position and time will tell what direction he decides to go when targeting certain prospects over others.
Benjamin, Brooks, and Carter are three of the top backs in the state and should all end up with several offers from programs across the nation. Benjamin and Brooks are more realistic options from a connections standpoint. Benjamin is close with Jack Anderson and has already visited Lubbock a few times.
The other offers are to prospects in Florida (Davis) and Louisiana (Bush). It's probably better to take a wait and see approach on the out of state prospects for now.
Lumpkin is an interesting target. He does have the Cibolo Steele to Texas Tech connection and could be a prospect that Coach Juluke takes a closer look at over the next few months.
Not offered, potential targets - Kaegun Williams, Rajan Cunningham, and Clyde Edwards-Helaire.

WIDE RECEIVER:
Jalen Reagor takes spot No. 1 at receiver for the Red Raiders in 2017. With the coaches taking a smaller class, there could possibly be 1-2 additional prospects taken in this class.
The good news is that the state of Texas is absolutely loaded with quality junior receiver prospects and the coaching staff already has offers out to 13 in-state prospects.
K.D. Nixon, Charleston Rambo, Omar Manning, Paulson Adebo, Camron Buckley, Tyrell Shavers, Octavius Evans, and Jaylon Jackson are the names to watch at receiver. A combination of Jackson or Nixon and Evans or Manning would easily close out the class with an inside receiver and an outside receiver for the Red Raiders, but the wide receiver position is deep in 2017 and fans can expect some new targets over the next few months.
Not offered, potential targets - RJ Sneed, Herb Sparks, Sam Crawford, and Tyquez Hampton.

TIGHT END:
This is a position where quality prospects are in short supply every year. For example, the three (3) in-state offers to tight end prospects are recruits that have already made their commitments - Brock Wright (Notre Dame), Major Tennison (Texas), and Kedrick James (Baylor).
The coaches were showing interest in La Mirada (Calif.) junior tight end Sire Woods, but the West Coast and particularly La Mirada were being recruited by former assistant Darrin Chiaverini who is now at Colorado.

So the coaches could pursue additional tight end prospects in 2017 or decide against it with limited scholarship numbers. My guess? With limited options available, it would have to be the 'right' type of prospect or a 'no-brainer' type of take for the coaches to get very involved with new prospects at this position.
Not offered, potential targets - Jimmy Jaggers, Brian Polendey, Chance McLeod, and Reese Leitao.

OFFENSIVE LINE:
Offensive line coach Lee Hays has the luxury of being very picky and specific when targeting additional prospects for the offensive line. Jack Anderson and Tyler Castaneda are both solid with Texas Tech and Coach Hays will look to add at least two (2) additional prospects in the 2017 class.
There are currently seven (7) offers out to uncommitted prospects. Grayson Reed, Dawson Deaton, Casey Verhulst, Kenneth Pleasant, and Will Farrar are all prospects that Coach Hays visited during the recent open contact period.
Deaton, a Tech legacy and teammate of Jack Anderson, is a prospect the coaches could close on later in the off-season. Farrar is another prospect that continues to add new offers, but is also a target that has shown a lot of interest in the Red Raiders.
Not offered, potential targets - Alan Ali, Matthew Huhn, and Stephan Zabie.

DEFENSIVE TACKLE:
The only current offers listed for Texas Tech in the 2017 class at defensive tackle are Marvin Wilson (the No. 1 overall player in the nation) and Eric Crosby (a Rivals250 prospect from Virginia).
Those two prospects might be 'long shots' to say the least, but new defensive line coach Kevin Patrick and new special teams coach Joe Robinson should begin to identify and offer more prospects over the next few months.
Not offered, potential targets - Damion Daniels, Joshua Croslen, Brendon Evers, and Jordan Crawford.
LINEBACKER:
The coaches have three (3) listed offers out to linebacker prospects in the 2017 class - Terrel Bernard, Anthony Hines, and Baron Browning (Baylor).
Bernard is a prospect the coaches have made a priority since offering, but the standout defender is not much of a secret anymore with recent offers from both Houston and Baylor.
Not offered, potential targets - Mohamed Sanogo, John Brannon, and Josh Clarke.

CORNERBACK:
The coaches have three (3) listed offers out to corner prospects in the 2017 class - Michael Lee, Chevin Calloway, and Cleveland Ford.
Lee recently named Texas Tech as one of his top schools, but the departure of former corners coach Kevin Curtis leaves his status with the current Red Raiders' staff up in the air.
This is another position where additional targets will identified and offered over the next few months.
Not offered, potential targets - Tre Brown, Kary Vincent, Javelin Guidry, Justin Broiles, and Chris Wilson.

SAFETY:
The coaches have offers out to a handful of junior safety prospects - Ty Thomas (Ok. State), Jeffrey Okudah, Robert Barnes (OU), and Adam Beck.
Beck is the prospect being recruited the most by the Tech defensive coaches at the moment and an unofficial visit to Lubbock this spring could be in the works. He is also a prospect whose stock will continue to rise during this off-season and the coaches will need to identify additional targets over the next few months.
Not offered, potential targets - Evan Fields, Marcus Mays, Grant Delpit, Derrick Tucker, and Odessa Thurman.