Recapping the summer of 2018 commitments and remaining targets
For more team updates and recruiting information throughout the year, now is the time to take advantage of the GetGear99 promotion from Rivals. Sign up for an annual subscription and receive a $99 dollar gift card to the Rivals Fan Shop.
This is essentially a free one year subscription to the Rivals network and RedRaiderSports for free, so take advantage today!
*Must use promo code GetGear99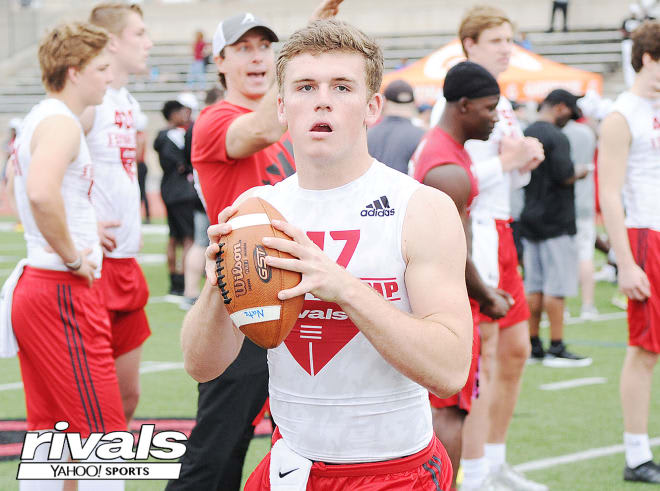 Texas Tech entered the summer with two commitments for the 2019 recruiting class, those being South Oak Cliff's Steven Parker and Whitehouse's Cameron Cantrell. To say that the fan base was getting impatient with the lack of new commitments was an understatement, yet head coach Kliff Kingsbury and his staff ended up landing 14 new recruits this summer alone, and now the program sits at 16 total commits and the #38 class in the nation per Rivals.
This update offers an overview of the summer additions to the 2019 recruiting class, plus some of the remaining targets in each position group.

Offensive commits
Remaining Texas Top 100 offensive targets
Below is a list of available prospects from the Texas Top 100 list that either hold a Texas Tech offer or are receiving interest from the Red Raiders. There is a varying degree of interest in Texas Tech from these prospects, some are highly interested and others are simply listed because they hold an offer. It's important to note that this isn't a full list of remaining targets, just those in the Texas Top 100.
Defensive commits
The stars of the defensive commits this summer are DE Gilbert Ibeneme, LB Tyrique Matthews and CB Alex Hogan, who rank in the Texas Top 100 for the class. Ibeneme comes in as the highest rated commit of the class at No. 41, followed by Hogan at No. 68 and Matthews at No. 79.
Remaining Texas Top 100 defensive targets
Below are remaining Texas Top 100 defensive targets for Texas Tech. Sachse DE Hunter Spears is included despite being committed to Notre Dame, because the four-star prospect is open to visiting Lubbock this fall and remains in contact with the coaching staff. Much like the offensive list, this isn't full list of remaining targets just the targets on the Texas Top 100.

Now is the time to try RedRaiderSports, not only can you receive $99 to spend in the Rivals Fan Store, but you will receive access to the best Texas Tech team and recruiting news site in the market for one year.
*Must use promo code GetGear99