Morris pleased with offensive progress so far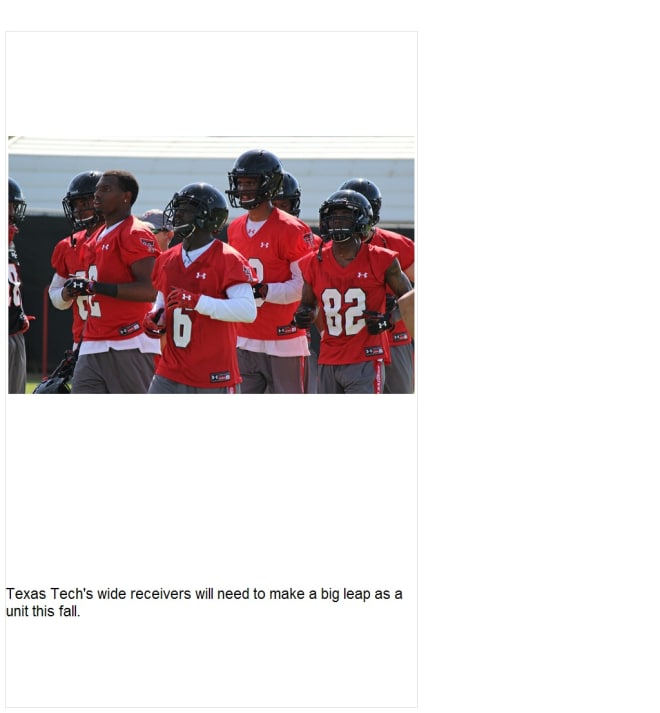 Morris feels great about where things are at as the team sinks its teeth into week two of fall camp, noting the weight and strength gains from the spring and summer by the offense as a whole.
"Up front, we've done a great job. (Coach Hays) has done a phenomenal job. We're seeing blitzes, picking them up. The good thing is that I think we're a stronger team now. Some of these younger kids have put on some weight in the offseason, and you can tell. The receivers are blocking better now, and Coach Chev is doing a great job with those guys on the outside. We have a lot of competition with guys on the inside, too, so may the best men win."
Schematically, the team seems to be quite a bit ahead of schedule. You have an install process to go through each season as you roll into practice, but with so many veterans littered about the offensive depth chart, the time needed for pure learning has been cut down considerably.
"We have more in right now than we ever have, and that's cause guys are familiar with it. We've got two older quarterbacks who have done it for a long time now, so just with everything being no huddle, and the signals are cleaner, our non-verbal stuff is cleaner, so any time you have a bunch of kids and you put them out there when they've played a lot of football, it just seems to operate faster and smoother."
"We're so far ahead right now, and the quarterbacks repped stuff all summer. So, they've seen it for a while, and even when we've been going a little bit slower to try and get some stuff right, they're chomping at the bit. They're also getting us into good stuff, so you have to feel good about that. Coach Kingsbury does a great job of getting those guys to see the game like he does, and then he trusts them on Saturday to change stuff and audible. But yes, it's smoother, and you can tell it's year three in the offense."
With less time used for teaching X's and O's, more time has been allotted to Tech's biggest priority and seeming mantra of the last seven months: Turnovers, limiting them on offense, and creating more on defense. There's certainly a fine line between good and bad with the giving and taking away of the ball in practice, and Tech will try to ride it as Gibbs' defenders attempt to rip away at their offensive counterparts.
"It's been good. We've put an emphasis on it like we always have, and they know that's a fact. If we don't turn the ball over, and we're top 10 nationally in turnover margin, we know we're going to win a lot more football games. We've shown them the facts, and they know what's going on. We keep chart of it. One thing that's different is that Coach Gibbs emphasizes it so much, and these guys rip at the football better than anyone I've seen, so they're coaching it as hard as we're coaching it, and they've gotten some balls out. I think the quarterbacks, they've done a good job protecting the ball as far as interceptions, but we've put the ball on the ground a couple of times fumble-wise."
"He's really smooth. Big body that has phenomenal hands, and he's making plays even when he's in the wrong spot at the wrong time. With Jakeem and Cam there, it's a whole different body type, and you can do some different stuff with him."
But, Shorts isn't just there for depth purposes. Morris doesn't see any starting receiver's job as safe right now, and that includes his leading receiver from a year ago.
"We're switching things up every day. Jakeem's job is not safe, and he knows that. He has to do things better, but it's been fun. We truly have some competition going on right now."
"He's night and day from last year. He's playing extremely fast. He's a kid that could have as good of a year as any Y we've ever had around here. He's that good, picking it up, and as long as he stays healthy and continues to get better, he could be a 100 catch guy."
Decisions will need to be made in the coming weeks to see who gets the first crack at legitimate reps and playing time, and the Red Raider coaching staff has a plan in place for how they want to do things. They'll pick the best eight players they have and go from there, simple as that
"In a week and a half, we're going to sit down as a staff, and we're going to rank our best eight guys, and we're going to find a way to get them on the field. We'll have some speed guys like we've always had, but we need to mix in some (big bodies). That's what we've done with this last class, and we're still trying to recruit to that mold."