Mooney discusses this year's team, family and more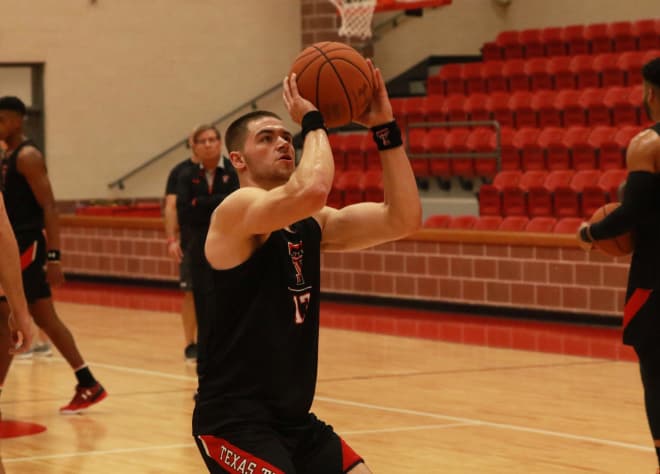 G Matt Mooney was one of the most sought after eligible transfers on the market during the offseason. His journey led to his previous stop in South Dakota, where he was named a first-team all-conference player in the Summit League.
Now, his talents landed him in West Texas - with the Texas Tech Red Raiders and coach Chris Beard, who are coming off of a program-best Elite Eight run in the NCAA Tournament.
However, he wasn't the only Mooney to find himself in Lubbock over the previous few months.
"My older brother, Daniel, he's out here with me," Mooney said. "I told coach Beard when he was recruiting me, and the other coaches who wanted me, that he would be moving with me. Coach Beard said, 'yeah, of course, it's done.' So I knew he cherished family as much as I do."
Daniel has since adjusted to life in Lubbock and found himself a job. The two also have a younger brother, Joe, who is playing further west at UC-Davis. Matt said Joe can shoot it well, but has some catching up to do if he wants to outscore his older brother.
"Obviously, my older brother is here so he'll be at every home game," Matt said. "But, my ma, you know, it'll be a little bit harder for her to get down here. Luckily, we'll be playing on national TV so she can find a stream - even if the connection is bad or it's off of some sketchy website.
"As far as my dad, it's kind of the same deal. Hopefully, they can all be here for Senior Night since I'm finally a senior," Matt said laughing.
This is Matt's first long-tenured stay in Texas and to the South. Lubbock is the perfect balance for him, though.
"I've been everywhere - Chicago, Colorado Springs and, of course, South Dakota, a smaller town there. Lubbock isn't small but it's not huge either. The weather here's nice, the people are super nice, too. The flooding is kind of crazy, though. I have a car that's low to the ground so I have to be careful when it rains."
Mooney is projected to be in the starting lineup for the Red Raiders. His spot could virtually be either at point guard or shooting guard.
He'll have to step-up with the absence of Keenan Evans and Zhaire Smith. Beard often says he does not enjoy talking about last year's run. Matt, though, has his eyes set on a way to not necessarily forget last season but to move on.
"Obviously, I wasn't here and it's a different team now. They went on a real special run and that's something that I dream about going on. I'm here to try and help them go beyond that. The best programs have high-expectations every year. One way to move forward is to go out and keep winning; make it a theme around here."
Beard is challenging Matt to be more of a leader on and off the court. One way he wants him to do is be more vocal.
Matt said it's going to be a tough job but there's no one he trusts and learns more from than coach Beard.
"I just need to try and find my role quick," Matt said. "I need to try and be the best I can be. Coach told me he doesn't want me to go out and try to score 30 every night. That'll help but he just wants me to do my best every night. He wants me to help my teammates out when they need it."
The biggest selling point on Texas Tech to Matt, well, coach Beard, of course.
"Coach's history, really, is what got me here," Matt said. "He's won everywhere he's been. That's what really made me believe in him as a coach. He's going to do everything in his power to get back to the Elite Eight and get back to the top of the mountain and strive to win a Big 12 title. I just believe in him and his staff. When I visited the guys were welcoming on the court, off the court and in the gym. It's the best spot for me."
The Red Raiders open the season on Nov. 6 against Incarnate Word at 6:30 p.m. CT inside the United Supermarkets Arena in Lubbock.