Joshua Mballa added to Texas Tech basketball roster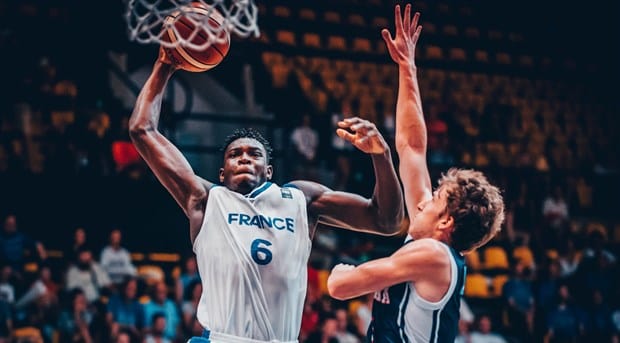 Chris Beard has found his big name for the future. Joshua Mballa from France will be joining the Red Raider basketball program beginning as soon as next week.
Mballa was born in Detroit but raised in France where he plays with the French FIBA national team. A few days have past since he found out he would be eligible to play under the class of 2018.
He is listed as a 6-foot-8, 208 pound power forward. Mballa reportedly had his list down to Seton Hall, South Florida and Texas Tech. The Red Raiders were one of the few teams to have an open spot this late.
Mballa played at Putnam Academy last season – where Malik Ondigo went. Speculations are that if his eligibility would have been known awhile back that he would have been a highly sought after player.
This will be a new spot for Mballa in the training aspect. He has not been in a strength and conditioning program like the one at Texas Tech.
He is a tenacious rebounder, especially on offense. He can be a putback machine. He's not going to kill you from the perimeter but will be a force on defense.
His inside game will be strong. The main thing here is coach Beard is adding a big man after losing Zach Smith, Tommy Hamilton and eventually Norense Odiase and Tariq Owens.
Mballa will be ready to go as he is immediately eligible to play, which shows he will be an impact player quickly for the Red Raiders. He and Ondigo will be the two big men for a good chunk of the future of Texas Tech basketball.
2018 Joshua Mballa is a 6'8 monster with a 7'1 Wing span. Motor, Athletic, Elite Rebounder. Defended best player for us all year SG through Center. Elite Defender! High Majors and MM+ Level schools should be all over him! pic.twitter.com/FSaKjs2B1d

— Putnam Science Acad. (@PSAhoops) March 22, 2018