Doege set to visit Texas Tech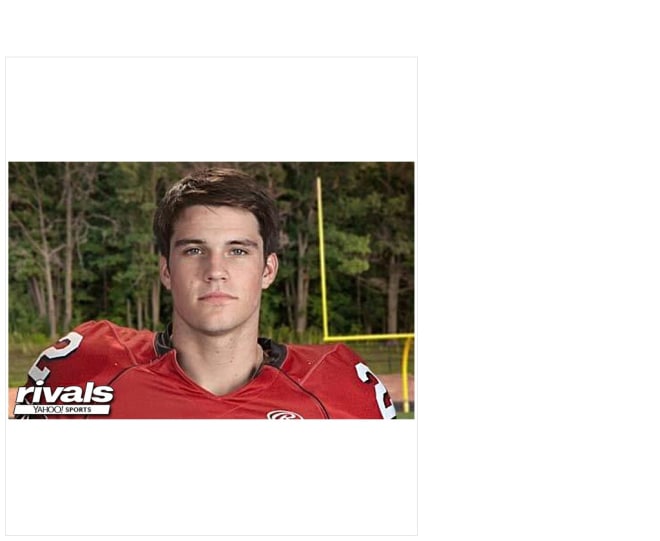 Several prospects are expected to be in attendance for Saturday's game as Texas
Tech hosts No. 12 Oklahoma State, including Lubbock Cooper 2017 quarterback
Jarret Doege
.
WHAT'S NEXT?:
Doege is the younger brother of former Red Raider quarterback Seth Doege, who
had a stint with the Atlanta Falcons before playing in the Canadian Football
League for two seasons. Jarret has yet to receive any scholarship offers, but
he's currently being recruited by Texas Tech, SMU, Purdue, Houston, Washington
State and Texas State. Doege has led Lubbock Cooper to a 7-1 record and the
Pirates host Abilene Cooper (4-4) on Friday for the district championship.
IN HIS WORDS:
"(Seth) playing at Tech kind of made me want to play at Tech because I have a
relationship with some of the guys up there. My mom and my dad went to Tech,
it's in my family, in my blood, to go to Tech. It's my dream. My brother has
made the Doege name big, and I'm my own person and everything, but I would still
love to go to Tech." ... "Tech, Washington State and SMU are all keeping a good
eye on me, they haven't said anything about offering me, but they all have a
firm eye on me."
OUR REACTION: :
Texas Tech already has one 2017 quarterback on its commitment list -- Cibolo
Steele's
Xavier Martin
-- but Doege would be a great option if the Red
Raiders are looking to sign two in this class. Texas Tech is scheduled to
graduate Davis Webb (2016), Pat Mahomes (2017) and Nic Shimonek (2017) in the
coming seasons, so it would make sense for the program to ink two signal callers
in 2017. -- Aaron Dickens