Deaton receives first offer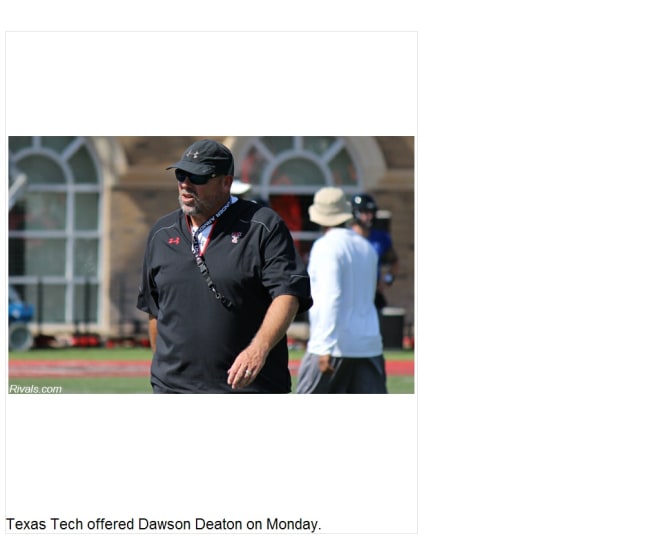 Texas Tech offered three-star Frisco (Texas) offensive lineman
2017 standout announced the news Monday evening through social media.
WHAT'S NEXT?: This is the first offer for the 6-foot-5, 290-pound
lineman. Deaton said he's grown up watching and cheering for the Red Raiders and
would welcome the opportunity to continue his playing career with teammate and
IN HIS WORDS: "It's something special for sure," said Deaton after discovering his new offer. "Both of my parents went there [to Texas Tech], I've just grown up a big Tech football fan, and it would be fun to play for a team I've always rooted for."
"Jack is a really close friend of mine and I think it would be cool to continue playing with him," Deaton said. "We are always pushing each other to be the best we can and it would be cool to continue that."
OUR REACTION: Texas Tech certainly seems to be in a good spot with Deaton given his ties to the university and the fact that the Red Raiders were the first program to extend him an offer. He won't sign for more than a year, so there's still a long way to go with him, but you have to like Texas Tech's chances. -- Aaron Dickens
[rl]