DB Markel Reed recaps Texas Tech visit, updates recruitment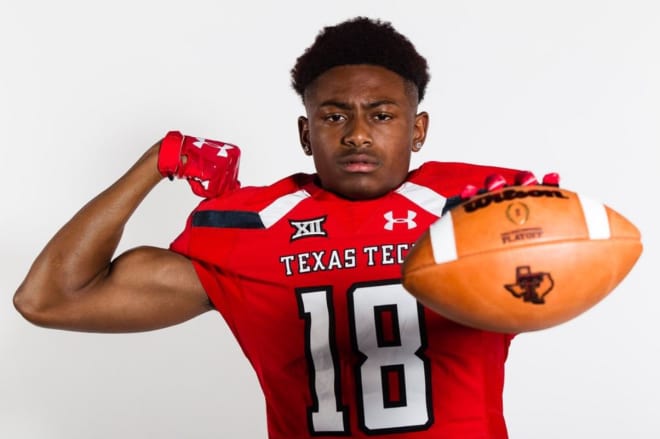 Temple defensive back Markel Reed committed to the Red Raiders this summer over offers from Arkansas, Baylor, Kansas State, Purdue and others. He took an unofficial visit back to Lubbock for the West Virginia game this past weekend, checking out his future team at home for the first time.
What you need to know:
... Reed says the main purpose of his visit was to check out the game. He had never been to a Texas Tech home game before and wanted to see what the game day environment in Raiderland was like. The highlight of the weekend for Markel was being back around the team and players.
... Reed says he and his parents had a chance to talk to the coaches when they first got into Lubbock this weekend. He mentioned the coaching staff was fired up about Reed coming in next year, telling him to stay focused this season and to get ready for the grind as an incoming freshman.
Senior season: Reed says his senior season has started out really well. Temple is currently undefeated right now but he says that doesn't really mean anything and that they need to continue working hard, staying focused and just take it game by game.
Recruitment update: The 6-foot-2, 166 pound corner says that he is not currently entertaining any other schools, and mentioned "I am 100-percent locked down with Texas Tech".