BREAKING: Top 40 2019 Guard Jahmius Ramsey commits to the Red Raiders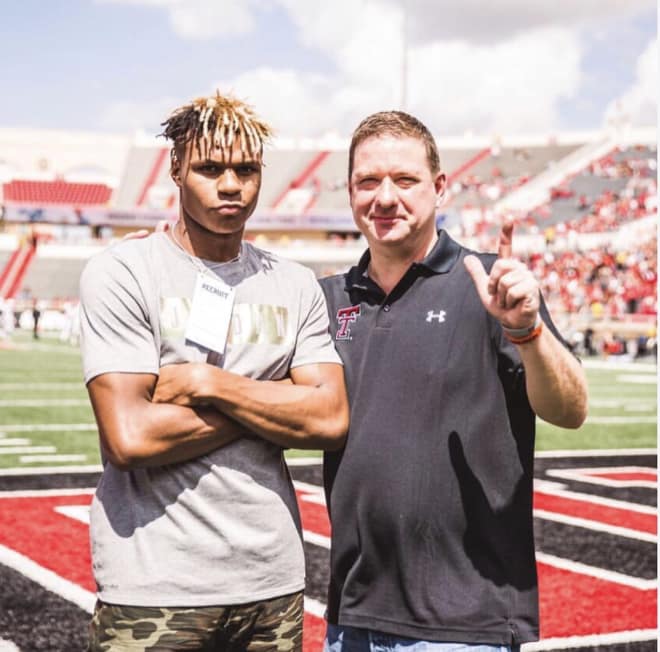 Coach Beard and staff have done it again, landing another highly sought-after 4 Star recruit in Jahmius Ramsey (Duncanville High School). The 2019 6-foot-4, 190 pound guard is the 39th best player in the nation per Rivals and the highest-rated commitment ever in Texas Tech basketball history (2018 guard/forward Khavon Moore recently held this distinction as the 50th rated player). Ramsey chose Texas Tech over Memphis, Louisville, and long list of other major programs.
"Texas Tech is landing a difference maker. I've always been impressed by his intensity, ability to get to the rim, athleticism and elite defensive potential. But, Ramsey's jump shot is looking better than ever and giving a talent like him a consistent three point shot makes him a potential All-Conference type of player in the Big 12", remarked Rivals National Basketball Analyst, Eric Bossi.
"Jahmius is a wired to compete wing that can play on and off of the ball thanks to his feel and passing prowess. He has become a better jump shooter in recent months but is best as a downhill attacker that uses his supreme length and explosiveness to score through contact. Defensively, he is a game changer that can defend three positions and should make for the ideal Chris Beard sort of perimeter asset next year", said Rivals National Basketball Analyst, Corey Evans.
Jahmius Ramsey can guard multiple positions on the floor and his little to no weaknesses. This is a huge pick up for Texas Tech and is a great addition to these recent high-caliber commitments:
6'6" 4-Star Guard Kevin McCullar (Wagner HS - San Antonio, TX) - a talented point guard that chose Texas Tech over Kansas State, Louisville, Virginia Tech, Houston and many other top programs. He opted to skip his senior season of high school basketball to enroll at Texas Tech early in January 2019. He will most likely redshirt for the 2018-2019 season and can be a key contributor for 2019-2020 and beyond.
6'9" 4-Star Wing/Forward Khalid Thomas (College of Southern Idaho - Twin Falls, ID) - a skilled forward and one of the top ranked JUCO players in the nation, he chose Texas Tech over offers from Arizona, Baylor, Oregon, West Virginia, and many others.
7'0" Center Russel Tchewa (Putnam Science Academy - Putnam, CT) - an international big man that played in Italy, he is now in the United States and enrolled at Putnam Science Academy where current Red Raiders Malik Ondigo and Joshua Mballa attended.
Chris Level contributed to the writing of this article.