2020 Butler C.C. pass rusher Josh Davies-Balogun commits to Texas Tech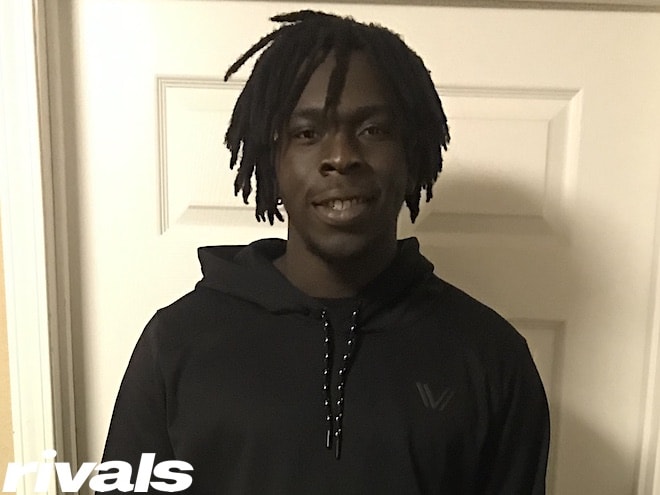 The Texas Tech coaches have made yet another addition to the 2020 roster, this time in the form of a productive JUCO pass rusher. After signing Wofford offensive lineman Josh Burger and Duke linebacker Jacob Morgenstern, Butler C.C. defensive end Josh Davies-Balogun announced his intention to play his final two collegiate seasons in Lubbock.
What you need to know...
... Davies-Balogun never publicly announced an offer from the Red Raiders, but this was a commitment in the works for a couple months now as Davies-Balogun visited Texas Tech for spring practice on March 7th.
... Davies-Balogun had previously reported offers from Colorado State, Kansas State, UNT and UNLV among others.
... Davies-Balogun is ranked as a 5.5 3-star recruit and will have three seasons to play two at Texas Tech
Relationship with coach Randolph: "It's real good. Coach Randolph and I talk a lot, we get on the phone almost every day basically. He tells me a lot of things that he likes about me but also things I could do better and he's just been real good to me since we started this whole process. I can tell he wants the best for me."
Fit in the defense: "I can do it all, I can get after the quarterback and also play the run but my specialty is definitely as a pass rusher. The coaches want me to gear towards that a little bit more, get my pass rush under control, learn a few more moves and things like that."
Unofficial visit: "Yes sir I took a visit a few weeks ago. They took me out, showed me campus a little bit, I spoke to all the coaches and got to meet all of them. Got to meet some of the players and everything. We watched them practice for one of their spring practices. They took us to a basketball game also so that was pretty cool."
Why Texas Tech: "Really it felt like the best fit for me. It's not too close to home like I would like it to be but it's definitely a good position for me to be in. I know being in Lubbock it's going to be good for me because it'll keep me focused on what I'm there to do so that really just pushed it over the edge for me. Just seeing what they've done and who they've brought through there is just something I want to be a part of."
Experience at Butler CC: "I definitely think playing at Butler gave me a leg up. Coach (Steve) Braet, the defensive line coach there is really the GOAT. He's coached a lot of players over the years, he's really developed me a lot since I got there my freshman year. He's taught me a lot of things so I think I really have a leg up on a lot of other players who don't get that type of mentorship from somebody like that."
Arrival on campus: "I already graduated, I'm trying to get up there hopefully in June. If everything calms down and things go how they're supposed to I'm supposed to get there in June, workout in the summer and get ready for fall camp."
Knows any players on the team? "I actually grew up with Will Farrar. He played offensive tackle in high school, I think he plays guard now. But yeah we grew up together, we played on the same high school team so it was nice seeing him when I went up there, we're actually real good friends so that's a plus."
Davies-Balogun appeared in 10 games for Butler C.C. in 2019, finishing with 53 tackles, 11 tackles for loss and 7.5 sacks on the season.