Notebook: Secondary help needed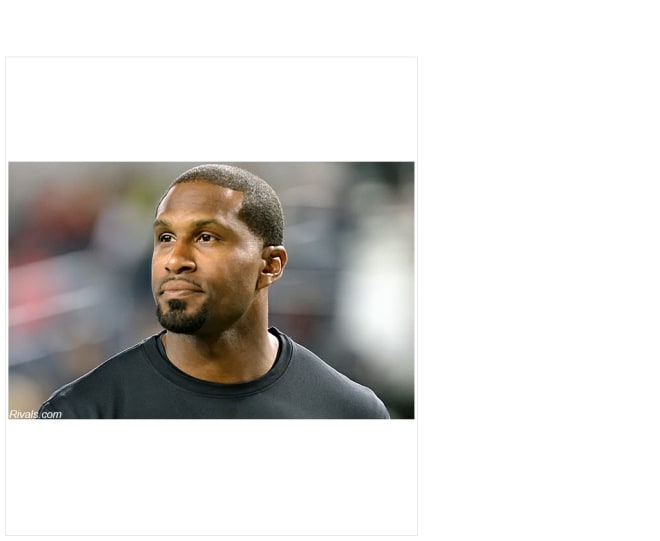 RedRaiderSports.com's Drew Kohnle.
TECH ADDS COMMIT NO.
24
The Red Raiders picked up commit No. 24 late last week when Acadiana (La.)
Moore visited Lubbock for Texas Tech's home opener against Sam Houston State and
always had the program near the top of his list. The three-star linebacker chose
the Red Raiders over offers from Arizona State, California, Kansas State, Louisville, Miami, Oklahoma State
and others.
"I feel like it's a perfect place for me," Moore said. "They showed how I can
use my skills and they explained how they would use me. I have a great
relationship with coach (Kevin) Curtis, he's a great recruiter. We have great
conversations every day. I'm ready. I was extremely excited, and now
that I made my decision I'm just ready to ball my senior year and head to
college."
Moore is the fourth linebacker commit for 2016 joining the likes of
RED RAIDERS LOOKING FOR SECONDARY HELP
With only two commits at defensive back for the 2016 class currently, the Red
Raiders will more than likely be looking to add a couple more defenders for the
defensive backfield for 2016. Here are a few names to keep an eye on as the year
progresses.
Rice commit but has been hearing from the Red Raiders on a consistent basis.
Defensive backs coach Kevin Curtis saw Ellis in person a couple weeks ago and
the Red Raiders will continue to keep tabs on the cornerback prospect.
"I heard from coach Curtis about two weeks ago on twitter. I had been hearing
from them since the summer-time when I attended one of their camps. Coach Curtis
recently came and watched me play and said I did really well. I'm very
interested in them. The environment, the tradition, I mean it is Texas Tech, it
is the Big 12, it doesn't get very much better than that."
leading rushers in the Dallas-area but is being targeted as a cornerback by
Texas Tech. The two-star prospect has gotten a bit of work at cornerback this
year and worked out for Tech at CB during the summer.
"I really like the coaching staff and just always really wanted to go to Texas
Tech," he said. "I like playing running back, but I also like being a corner
back. It's different and I think I could be really successful."
offer from Texas Tech back in September and has been high on the Red Raiders
ever since. The six-foot-three defender would add much needed height to the Tech
secondary.
"I've been hearing from Coach Curtis. He's been talking to me a whole lot, and
we really talked about what they can do with my size and my speed. He called and
told me what he has in mind for me, what he likes about me, and what they want
to do with me."
back in June following one of the Texas Tech satellite camps held in the area.
He has been committed to Houston for a few months now but is still in contact
with the Red Raiders. Smith speaks with Kevin Curtis regularly and the next step
now is scheduling a visit for the Houston native.
"I still talk with them every day. Coach (Kevin) Curtis messages me a lot and we
have a good relationship. He always keeps it real with me and tells me the
truth," he said. "Coach (David) Gibbs was the coach who offered me over the
summer, and I love his style of defense. The aggressiveness and the turnovers
really stick out to me."
JJUNIOR TO WATCH
recruited by Kevin Curtis and received a visit from the coach last week. The
six-foot-two defensive back's next step is getting out to Lubbock for a game
which is something that is on his agenda. Mays currently plays safety for Edison
but is being recruited at corner by Tech.
"Kevin Curtis came down to my school and talked to me last week. He DMs me on
Twitter and sends me quotes and stuff. When he came and visited me we talked
about recruiting and them wanting me down there at Texas Tech," he said. "Tech
is a good team, they are a real good football team. I haven't seen a game yet,
but I would love to get down there soon."
AROUND THE BIG 12

TCU
received commit No. 15 on Friday when it picked up a pledge from Louisiana wide
Arizona State, Arkansas, California, Miami, Mississippi State, Nebraska, South
Carolina, Texas Tech and others.

The
Horned Frogs' 2016 class took a blow on Monday night with the decommitment of
since January. Lark holds an offer from Texas Tech.

The
Oklahoma Sooners' 2016 class also took a blow on Monday night when JUCO
three-star prospect, recently took an official visit to Arizona State and holds
11 offers.

The
Iowa State Cyclones picked up commits No. 10 and 11 over the past couple days
Cyclones.
 [rl]